Make a New Year's Resolution You Can Actually Keep
As the clock strikes midnight and ushers in the New Year we greet it with resolutions to be and do better. Our hearts are in the right place, but really how often do we stick to our usually ambiguous New Year's resolution beyond mid-February? Those declarations to lose weight, exercise often, read more books, floss on the regular, eat less pizza, and drink less wine tend to melt away with the snow as old habits come creeping back.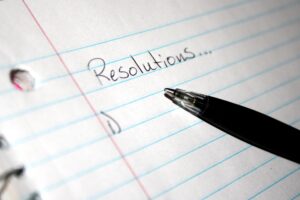 The good news is that there are super easy, highly sustainable goals that benefit not just you, but the planet! Recycling, consumption reduction, and reusing means you're doing your part to reduce the amount of trash sent to incinerators and landfills. Tackling trash outputs means reducing the total greenhouse gas emissions that directly impact climate change. By making recycling a habit you're also helping to create jobs in the recycling industry and creating demand for materials made from recycled materials.
Pick and choose from the recycling-centric resolutions in the different categories below. Maybe this is a time for being dedicated to just one goal or perhaps you're already an avid recycler and ready to tackle a couple new challenges.
Recycle like a Rock Star
Recycle beyond the bounds of the kitchen! I will habitually recycle items from around my entire house and office.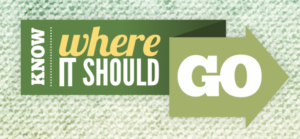 Learn more about what I can and cannot actually recycle and why.
Make recycling a family affair and specifically teach my children about the importance of recycling.

Here are a few tips from Earth911 on teaching kids about recycling.

Consider composting. This could finally be the year you get serious about recycling biodegradable food waste. Living in an apartment is no excuse; composting can be completed inside or outdoors!
Get Creative
Before you throw something out consider if it could be made into something else you need. Peruse Pinterest for creative upcycling ideas.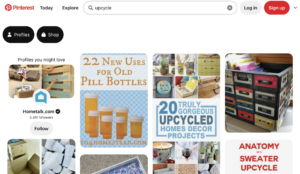 Instead of buying something you may use once, borrow it from a friend or somewhere like the Tool Lending Library. Suggest the same lending habits to loved ones.
Make it a mission to unplug electronics when not using them to cut back on vampire energy sucks.
Don't be a Trashy
Invest in some sturdy reusable bags and use them at all retailers, not just the grocery store.
Cancel unwanted advertising and junk mail.
Pack school and work lunches in reusable containers and get to-go coffee in a reusable mug; if you get food for take-out to eat at home tell the restaurant you don't need napkins, plastic utensils, etc.
Buy non-perishables or goods you use a lot of in bulk to reduce excess packaging.
Accountability is Key
After you make your recycling resolutions for 2017 make them stick. Post the goals on the fridge and set up a daily/weekly/monthly reminder on your phone. Tell those close to you—roommates, family, significant other, friends—so they can keep you accountable if you start to slip up.
If you don't already have an easy, convenient way to recycle at your apartment or office then check out RecycleMe Iowa's affordable, accessible services.
What are your recycling resolutions for 2017? Tell us on Facebook and Twitter.