10th b[EARTH]day celebration
Today is a pretty big milestone for RecycleMe Iowa. Today, we have officially been in business for ten years! Ten years of getting our hands dirty in the name of connecting with our community and reducing our collective carbon footprint.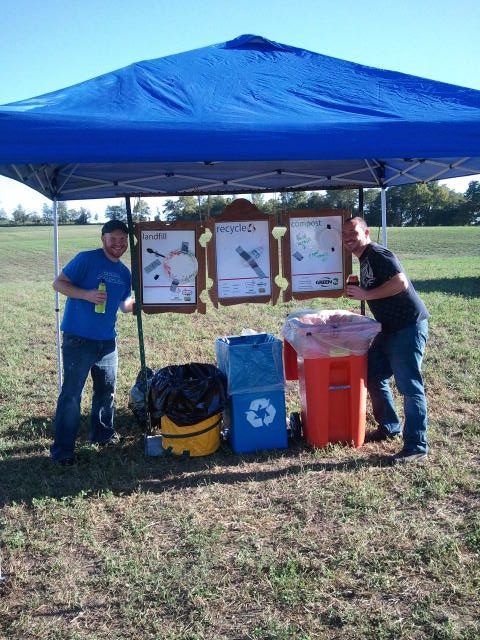 2013 Zero-Waste Station for Jennie Smith's Farm Party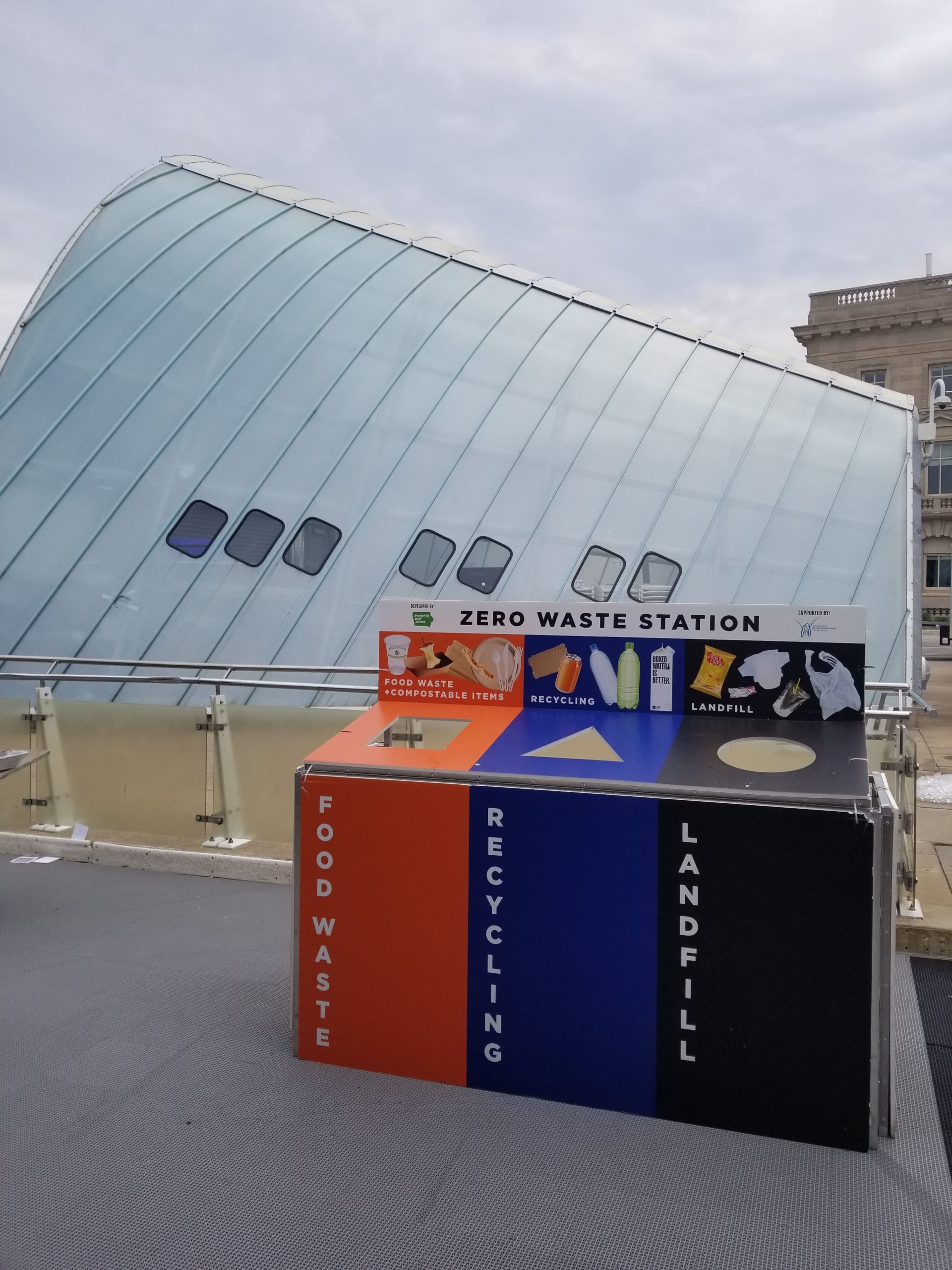 2019 Zero-Waste Station for Smoke-Out Hunger
It's amazing to see how much we've grown, how much I've learned, and how incredible our glow-up has been. Ten years ago, I was living in an apartment in Des Moines and looking for a recycling drop-off site. There was only one available, but it was far away and I didn't have a car. I had just returned from living in a van in New Zealand for seven months. I didn't even want to put shoes on, let alone worry about a car. You could say my love for sustainability was so great that I thought about creating a business to fix the problem rather than just talking about it.
With the help of incredible friends (thank you Brando, KP, & Grubbs!), RecycleMe Iowa began and we started solving issues left and right. First, we began a doorstep recycling service for apartment tenants. As soon as we got a bit of press, businesses started contacting us asking for help. Then, less than two months later, New Belgium Brewery asked us to execute a zero-waste event. We composted and recycled over 92% of the waste that more than 600 people created. WHOA! It was life-changing. For the past ten years, we have talked so much about trash, constantly reminding people to REDUCE, REUSE, and then RECYCLE.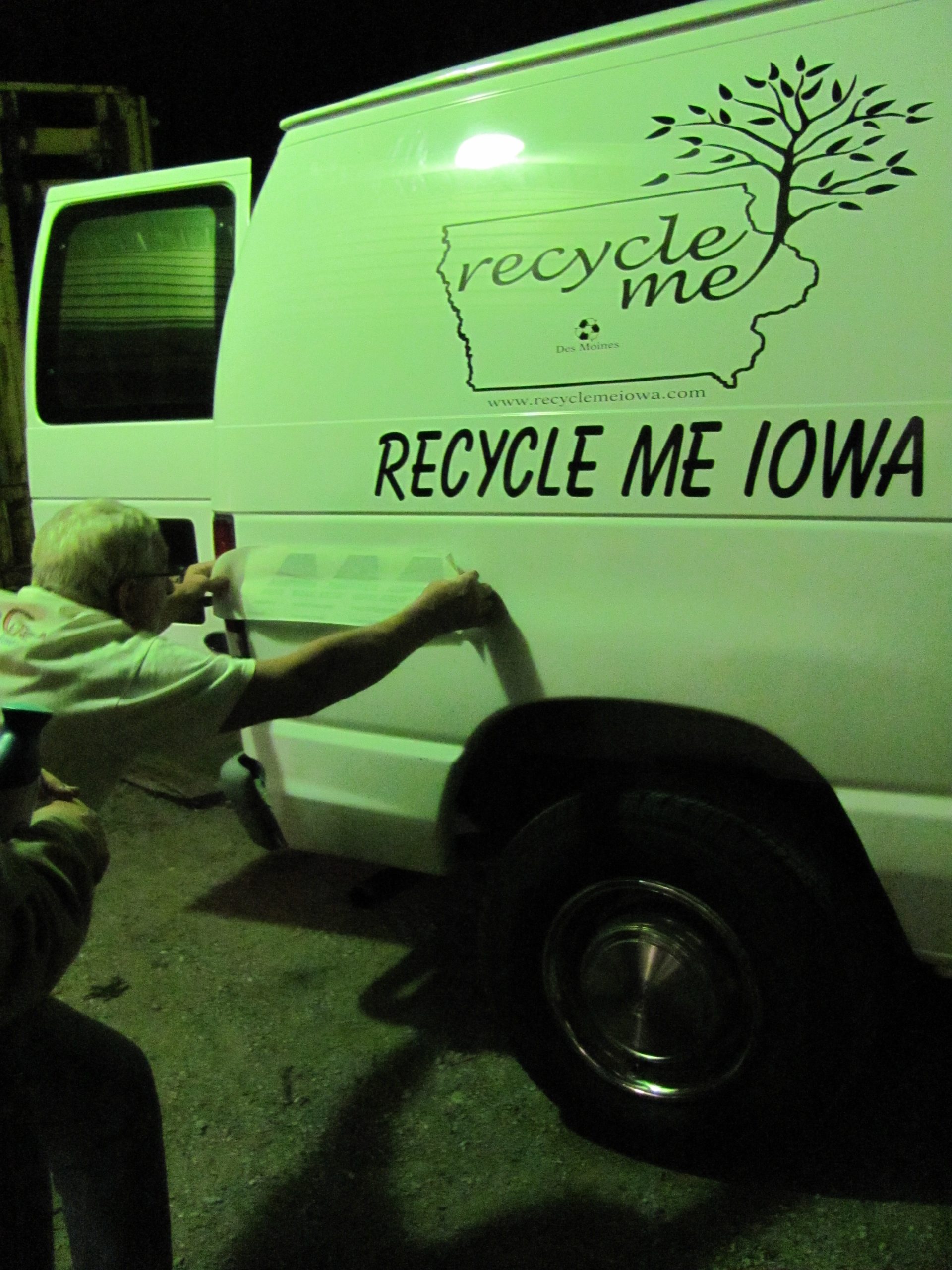 1st Van & Logo (Thanks Dad!)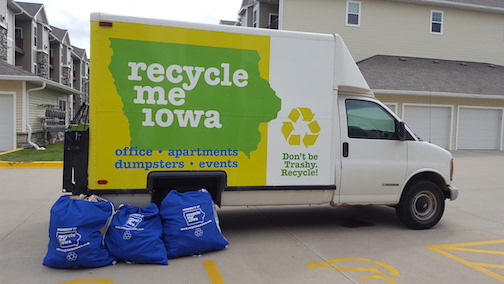 Updated Van & Logo (Thanks Scott Johnson & Coinco Design!)
Fast forward to this year. It almost feels like Year One all over again. (Our small business friends can relate!) This is a challenging time and we are all adjusting to the new way to do business. Please support small businesses as much as you can. As a way to recycle our good vibes, we're doing "Ten Days of Giveaways" for our 10th b[EARTH]day celebration. Stay tuned to find out how to support some of our friends and win some awesome goodies from them.
To every single past and present employee, client, vendor, family member, and friend who has helped us get here: THANK YOU! Cheers to another ten years for us and all of the small businesses out there. We will get through this together!
In closing, here are ten fun facts about 2010, ten long years ago: